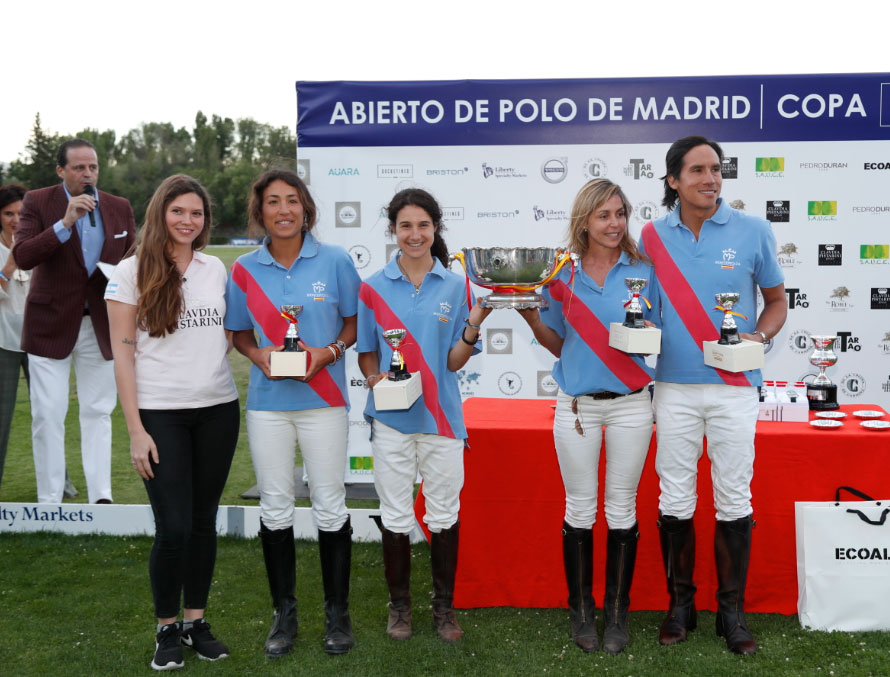 4-June-2017
Sunny Hale Memorial Trophy Madrid
On Sunday, 4th June the "Sunny Hale Memorial Trophy" female polo tournament final took place as part of the Madrid Polo Open.
Early in the day, a storm was approaching but finally the event took place in excellent weather conditions and perfect temperature; a hundred families turned up to enjoy this particular event at Club de Campo Villa Madrid.
On Sunday, the Candelaria Queens team defeated Socketines 3-1.
Source: http://www.ccvm.es/es/content/campeonato-de-espa%C3%B1a-absoluto-y-abierto-de-polo-de-madrid-copa-volvo